F.A.Q.
Tickets can be purchased over the phone by contacting the hotel directly on (08) 8431 1822 7 days a week after 9am til late via credit card alternately can be purchase over the bar at the Norwood Hotel 7 days a week after 11am
Tickets offered for the shows are:

Show Only - standing only space

Dinner & show: offers a 2 course meal and your seat for the show

Dinner & show tables cater for 10 guests. If you purchase 2 dinner & show tickets you will placed with other guests to make up a table of 10. We ask our dinner & show guests to be seated by 7pm
Dietary requirements are catered for – please advise at the time of making your booking. The menu changes for every show and is made up of a choice of 2 entrees & 4 mains
Doors open @ 6.30pm. Support acts are on stage from 8.30pm with the main act coming from 9.30pm onwards
Eftpos facilities are available in Norwood Live along with wheelchair amenities
Although the show is ticketed as an 18+ event minors are allowed to attend as a SHOW ONLY guest (full ticket price applies) if accompanied by a parent. To fall in line with liquor licensing all minors must be off premise by midnight.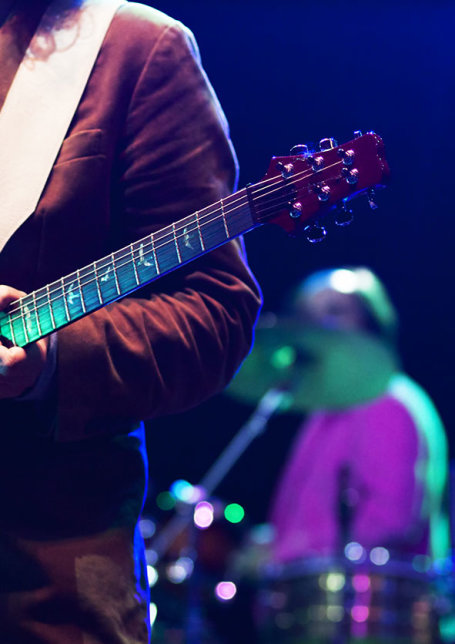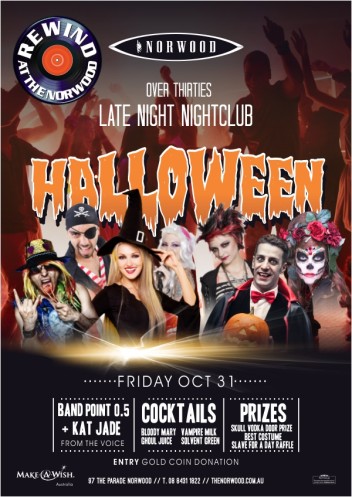 Halloween Party
With Point 05 featuring Kat Jade from 'The Voice'
"May Jack-o-lanterns burning bright
Of soft and golden hue
Pierce through the future's veil and show
What fate now holds for you."
Join us Friday the 31st in the Osmond Terrace for a night of Ghost & Gouls, and some music to boot! Dare to get your costumes out for some great prizes!
Point 05 will be hitting the stage from 9pm with special guest Kat Jade from 'The Voice'.
Gold Coin entry (all monies going to Make a Wish Foundation)
Doors open 8pm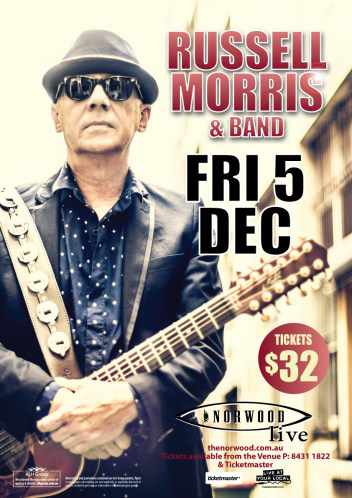 Russell Morris & Band
Supported by Dusty Lee's Wasted Wanderers
Russell Morris has stormed into the ARIA albums chart, debuting at #4 with the second album in his Australian history trilogy, "Van Diemen's Land", becoming his very first top five album since his recording career began in 1967.
Putting some amazing Australian stories (both famous and not so famous), to his now-trademark blend of blues-rock, "Van Diemen's Land" follows on from the success of "Sharkmouth", which re-established Morris in the hearts of Australians, collecting both platinum sales and an ARIA Award along the way.
"Russell is the consummate artist and we are so honoured to have him as part of our music family. I have worked with many great artists but Russell is without doubt one of the finest. He is also a true and genuine person and a great Australian." said Ambition Music Group MD Robert Rigby, "It is a win for us, but it's also a win for the large and growing number of older music fans out there that love and respect true musicianship. To the Australian blues community this one's for you."
Buy Tickets At Ticketmaster
Dinner & Show from $69
Show Only from $32
Tickets available at venue
Booking fee may apply
18+ Only - Photo ID required
Dinner & Show 6.30pm
Show Only 8pm